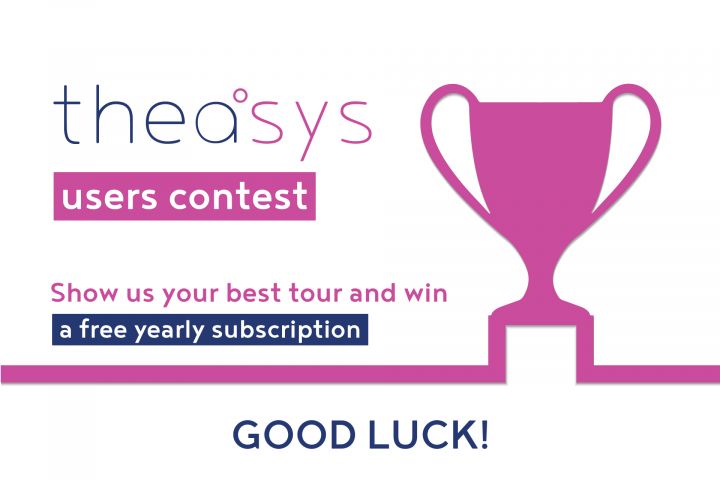 We are happy to announce our First Theasys Users Contest. Show us your Best Tour and Win!
Winner will get a Free Yearly Subscription under the Essentials Plan. There will be 2 runners up that will receive 3 months of free subscription too.
All three winners will get their winning tours featured on our highly visited Samples Page.
Contest's Terms & Conditions:

The contest starts on Monday, March 1st, 2021 and ends on Monday, March 8th, 2021.
Only users with an Active Subscription (at the time of submission) can take part in the contest. Submissions from Free Users will be rejected.
Multiple entries per user are allowed, but only one prize per user can be awarded.
Judgement for winning tours will be based on factors such as image quality, creativity & number of features used.
Theasys team will judge and choose the winners.
The results will be announced on Tuesday, March 9th, 2021 on our social Media Streams and winners will also receive an email from us.
The winning tour urls will be published on our social media streams.
How to participate in the Contest?
Send us your tour entries' urls at info@theasys.io. The email must be sent from a valid Theasys email account that owns the tours.

In your email include your Full Name.