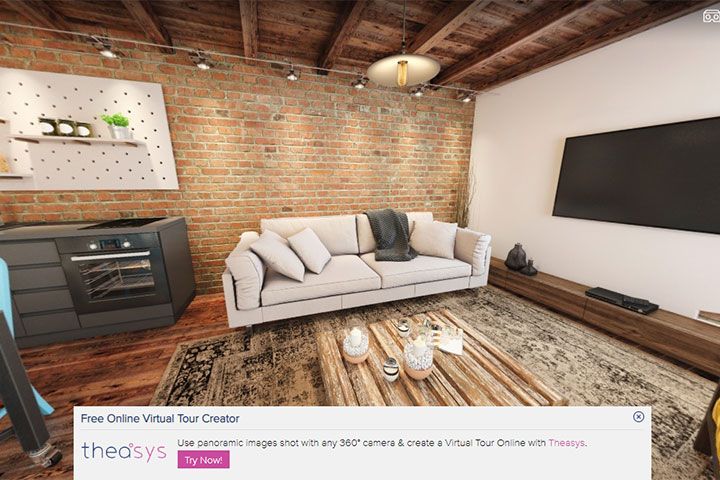 As recently announced all Theasys tours under a user's Free Plan will start displaying ads after the 6th March 2020.
At the following demo tour you can see an interactive example of how a tour will look like with ads displayed.
How can I preview My Tours with ads displayed?
It is super easy to preview any of your Online tours with ads displayed. Please, advise the following steps:
1. From your Virtual Tour options grab the provided Short Url of your embed.

2. Paste the Short Url on your browser's address bar and hit enter. After that your url will change to something as shown below.

3. At the end of the url just add "?ads=1" as shown below and hit enter.

After following the above steps you will be able to preview any of your virtual tours with ads.
Please don't forget:

Ads content may be variable and random
Ads will start displaying after the 6th March 2020
Ads will be displaying only under the Free Plan
Ads will not be displaying under the Essentials Paid Plan
Ads will not be displaying for Downloaded Tours